How to Order
To send a digital image, use our handy contact form. You can use the attachment box on the
form to upload your digital image ( either original
JPG
or
PDF
please...). Also include
the dimensions you require for the finished mural see
Determining Mural Size
below).
Don't have a computer?
No problem! Just send your digital image ( on a CD, a DVD, or a Floppy
Disk ) print or photograph, contact information, and finished mural dimensions in an envelope
and mail or courier it to us.
Click here
for the address, to place your order or for more information.
Determining Mural Size
Standard garage doors are 7 feet high. Single car doors are typically 9 feet
wide, and the double car size is 16 feet wide. Yours may be a custom size, so
measure to the nearest half-inch with a tape ruler. We will crop your photo or image to fit.
Image Guidelines
The higher the quality, or resolution of the original image, the better it will look as a mural. The more
dots per
inch (
dpi
, or number of pixels ) the crisper and sharper the mural image. As a general rule, 300 dpi or higher resolution will produce an attractive mural.
300 dpi
is often the "high resolution" setting on newer digital cameras.
Please be respectful in your selection of imagery.
Outdoor
Mural
Art
reserves the right to refuse any images we deem inappropriate. No pornography please.
Image Editing Procedure
First our graphics experts examine your image or photo for resolution quality at no charge. Then we crop it to the dimensions you have submitted and send you a "proof" for your approval. If ncessary, you can then request changes or adjustments. We work with you until itís the way you want it. On your final approval we print and ship it with the rest of your Mural Kit normally within two weeks.
Payment Options
If you are ordering one of our designs from our catalog, credit card payments are processed securely through
Authorize.Net™
. For custom orders we can process
VISA™
,
MasterCard™
,
AMEX™
, and
Discover™
credit cards either online via email with
Authorize.Net™
, or by phone.
Shipping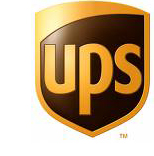 We ship exclusively through
UPS™
for both domestic and international deliveries. The
UPS™ Signature Tracking Tool
notifies you via E-mail when your package has been shipped and permits you to track its progress.
We also use the
UPS™
web-based automatic shipping cost calculator, so you will know up front exactly what the shipping charges will be. You should receive your completed mural kit within 2 weeks of your order. Custom sizes, or murals made from your own photo, ship within two weeks of your final "proof" approval.
Problems and Returns
We stand behind our quality mural product and are committed to your full satisfaction. Please carefully examine your order to ensure you have received the correct products and that they are in good condition. Also check for color, design, quality or imperfections prior to cutting or hanging. Claims against mural panels will not be accepted after cutting or hanging the product.
If you discover your merchandise is defective, please contact customer service department immediately to notify us of the defective product. We will issue you a return authorization number and ask you to return your defective materials back to
Outdoor
Mural
Art
.
Please include the original packing slip and other correspondence regarding your order. Once we receive and inspect the defective product, we will ship you a replacement, and reimburse your return shipping cost.
Please return the Mural Kit via
UPS™
Ground. Only
UPS™
Ground freight charges will be reimbursed.